Arturia FX Collection 2 Boxed
The all-in-one fx collection featuring 22 plugins modelling iconic units adding modern capabilities in the hands of musicians and producers of all styles and abilities.
Key Features:
22 software FX, created using TAE® physical and circuit modelling
All FX can be used in your DAW as a VST, VST3, AU, AAX plug-in
Beautiful, incredibly detailed, high-res interfaces
New Delay TAPE-201 preamp
In-app tutorials to help you get the best out of each plug-in
Refined preset browser
200 new presets
NKS ready for a fluid workflow alongside the rest of your VSTs and effects
Product Code: 600005831
Pricematch:
Contact us via online chat module to request pricematch
Arturia FX Collection 2 is an all-encompassing suite of plugins combining the analog warmth of vintage effects with the creative flexibility of modern audio enhancers, putting exceptional studio-quality sound in the hands of musicians and producers of all styles and abilities.
Your dream studio, re-engineered
The result of decades of research, unparalleled modeling technology, and a true passion for audio quality, FX Collection represents the all-in-one collection..
History's finest outboard effects, console components, and iconic pedals, meticulously researched and modeled in detail. Cutting-edge algorithms and enhancements, tailor-made for today's producers, composers, creators.

Spanning everything from classic analog compressors to timeless contemporary reverbs, this collection unites every tool you need to professionally mix, master, and customize every aspect of your sound. These effects have been built from the ground up whilst adding incredibly powerful contemporary features to satisfy even the most demanding modern producers.
More creative
Surpassing their hardware predecessors, these emulations have been modernized with new controls, parameters, and algorithms, simply designed to inspire.
More intuitive
FX Collection's plugins are upgraded with easier layouts, clearly-marked controls, and additional components like visualizers and dry/wet controls.
More adaptable
Want an analog chorus with a different waveform? A vintage compressor with built-in mid-side processing? A plate reverb with post-EQ? Each effect has a hidden Advanced panel, where you'll unlock new levels of sonic versatility.

New in FX Collection 2

7 new FX plugins
FX Collection 2 has increased in size from 15 to 22 plugins, including Bus FORCE, Comp DIODE-609, Phaser BI-TRON, Chorus JUN-6, and more.
New Delay TAPE-201 preamp
Delay TAPE-201 now has multiple preamp options: no preamp, the original RE-201 preamp, and a newly-modeled Germanium preamp for that signature crunch.
Enhanced in-app tutorials
Get familiar with each plugin with newly-integrated tutorials and tips, covering every parameter and component in detail.
Refined preset browser
FX Collection 2 features the same intuitive preset browser as V Collection, offering streamlined browsing, filtering, and saving of your favorite presets.
200 new presets
Enjoy freshly-designed presets for almost every plugin in the collection, making it easier than ever to tweak on the fly and find the sonic magic you need.
NKS ready
Every title in FX Collection is ready for Native Kontrol Standard implementation for a fluid workflow alongside the rest of your virtual instruments and effects.
---

Mix Bus
From giving your mix bus the final punch and polish to adding depth and color to your main vocal, this selection of Bus FX is your Swiss army knife of go-to sonic enhancers.

- Tie your drums together with a sprinkle of compression, a touch of EQ, some choice filtering and saturation - or all of the above with Bus FORCE.
- Get your stereo mix bus pumping in all the right places with a stereo compressor and limiter inspired by a Neve™ classic: Comp DIODE-609.
- Crank your EQ frequencies with confidence and attitude. EQ SITRAL-295 brings broadcast character to your instruments, vocals, and your whole mix.

Modulations
Keep your sound on the moving and bathe your mix in stunning analog chorus, rich multi-mode flanger and swirling dual phaser - dreamy textures await.

- Chorus DIMENSION-D is a go-to stereo expander, perfect for giving drums, vocals, synths, and instruments width and warmth.
- Try using a phaser to animate your synth part with guitar pedal charm. Add Phaser BI-TRON to a mono synth part to spin it to life.
- Flanger is a unique mix coloring device - bring it in on your drum tracks to build up to a chorus or outro for extra impact with Flanger BL-20.
- Sometimes a touch of analog chorus can be the sweetener your vocal part needs. Chorus JUN-6 is designed to deliver instant stereo results.

Compressors
Even out the dynamic ups and downs of your mix, introduce unique tonal characteristics, and bring that cohesive mix punchiness for a finished product with sonic impact.

- As well as making your drums smack with compression, experiment with a touch of harsh limiting for that subtle crunch - Comp VCA-65 brings the noise!
- Tube compression can work wonders on bass. Make your low end rich in harmonics and crystal clear, broadcast-style, with Comp TUBE-STA.
- Why not opt for a classic transistor compressor for your sidechain keys & pads? Add a little extra vintage heat with Comp FET-76.

Delays
Introduce sonic time and space, ranging from the revered lo-fi echo boxes of yesterday to the mind-bending algorithmic delays of the future.

- Swap out your squeaky-clean delay with planet-sized echoes full of lo-fi character with an iconic ambient machine: Delay TAPE-201.
- Let your backing vocal spin out of control with rumbling lo-fi repeats by cranking the feedback control and choosing the BBD charm of Delay MEMORY-BRIGADE.
- Transform a simple stem into a tapestry of audio texture by tweaking multiple delay lines and enhance with FX to taste - a job for Delay ETERNITY.

Reverbs
From the subtle 'room' effect to sprawling spatial soundscapes, reverb is as essential as it is versatile - a production utility one moment, and a creative catalyst the next.

- A touch of plate reverb is the perfect remedy for a dry vocal part without going overboard. Choose the classic & occasionally crunchy sound of Rev PLATE-140.
- Spring reverb can give your guitars, synths, and drum samples the classic metallic bounce of dub music - Rev SPRING-636 will do the trick.
- Want to create the perfect ambient drone from scratch? Run any sound through Rev INTENSITY and hit the 'Freeze' button for an echo that's ever-lasting.

Preamps
Designed to amplify any sound to the right level, these unassuming units actually formed the core sound of the most iconic studios, each with a distinct character of its own.

- Bring the stereo field to life by separately EQing the middle and the sides of your mix with the characterful quality of Pre TridA's mid-side processing.
- Enhance your main vocal tracks with a vintage preamp like Pre 1973 to give them warmth, clarity, and dynamics that'll cut through the mix.
- Looking for that 'White Album' sound? Put any mic or instrument through Pre V76 and enjoy that beautiful '60s studio response.

Filters
Sculpt the shape of your sound, from analog synths to strummed acoustic guitars, by filtering out certain frequencies with these time-tested filter devices.

- Give any synth, keyboard, or guitar the velvety-smooth low-pass sound of one of the most famous filters ever made with Filter MINI.
- Create a pulsing, animated sound by combining a classic analog filter with programmable envelopes - look no further than Filter M12.
- Give your EDM high-pass filter sweeps some crunchy analog charm with an Oberheim™-inspired classic, Filter SEM.
Platform specifications
: Win 8.1+ PC: 4 GB RAM; 2 GHz CPU.
8GB free hard disk space
OpenGL 2.0 compatible GPU
: 10.13+: 4 GB RAM; 2 GHz CPU.
8GB free hard disk space
OpenGL 2.0 compatible GPU
Required configuration
VST 2.4 (64-bit), VST 3 (64-bit), AAX (64 bits with PT 11), Audio Unit (64-bit), NKS* (64-bit DAWs only).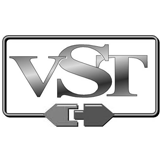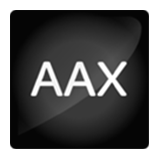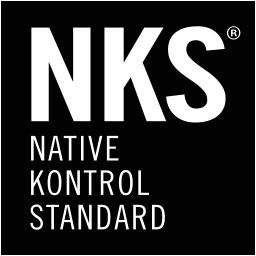 Protection
The software is protected by the Arturia Software Center. You can learn more about it here.
*Full NKS compatibility coming soon
All manufacturer and product names mentioned on this page are trademarks of their respective owners, which are in no way associated or affiliated with Arturia. The trademarks of other manufacturers are used solely to identify the products of those manufacturers whose features and sound were studied during the development. All names of equipment, inventors, and manufacturers have been included for illustrative and educational purposes only, and do not suggest any affiliation or endorsement by any equipment inventor or manufacturer.